WE ARE A HOUSTON BASED SLOW FASHION STUDIO MERGING SOUTH ASIAN ART WITH CONTEMPORARY DESIGN TO CREATE GARMENTS THAT ARE BOTH BOLD & BEAUTIFUL.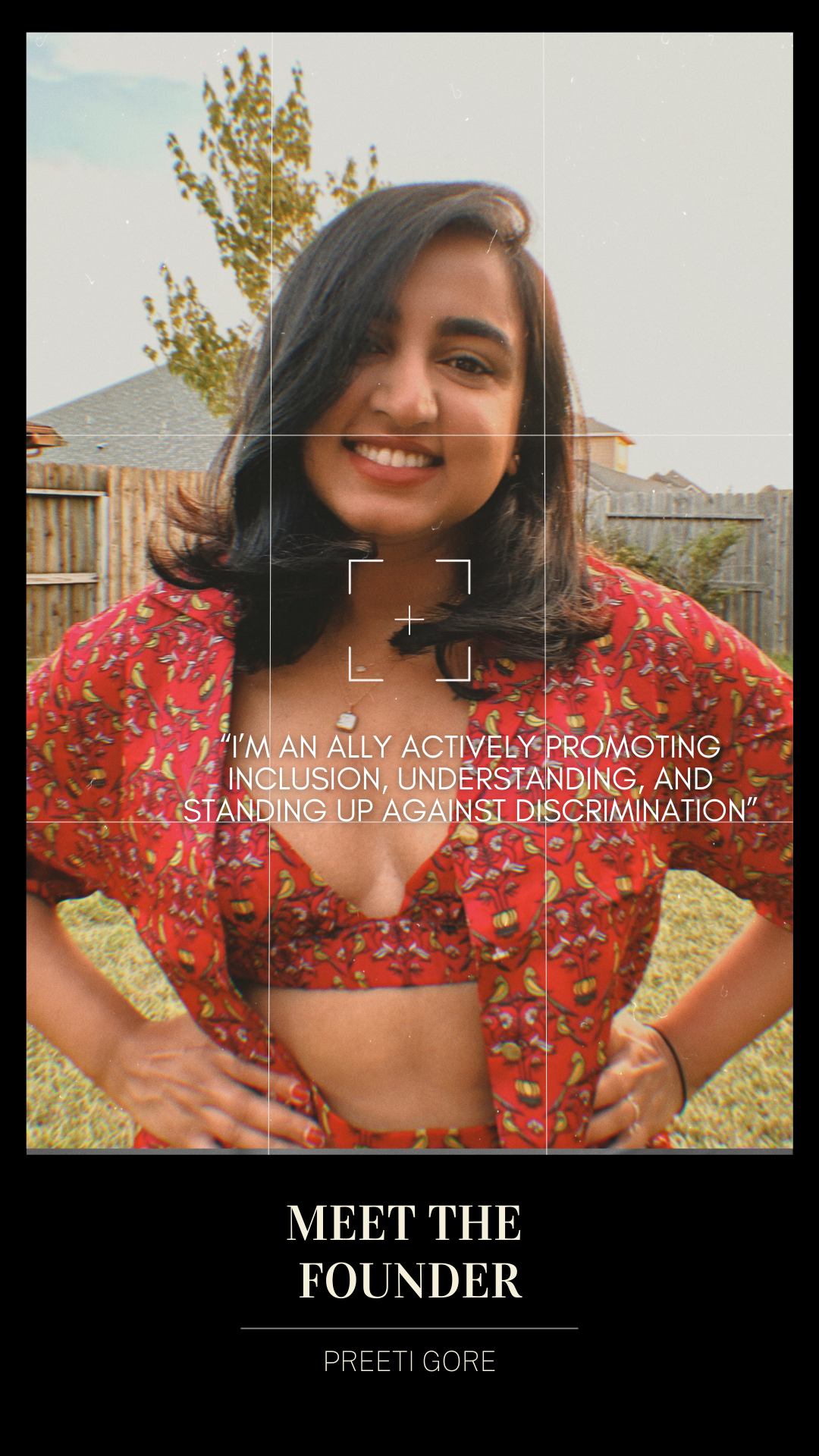 Preeti Gore launched Tilted Lotus after more than a decade in health care.
Raised by creative parents who had a deep appreciation of art, Preeti spent her childhood watching over her fathers shoulder as he sketched intricate drawings of the natural world. Despite never being pressured, she decided early on that a career in science was the 'right' path.
Preeti traveled across three continents pursuing her career as a physical therapist, and discovered new ideas and cultural experiences in each region that shaped the way she viewed the world.  While this journey was enlightening in a life affirming way, it pulled her further from her roots, and left her feeling isolated and desperate for the familiar.
Preeti took it upon herself to start conversations about her heritage,  introducing elements of her culture in each place she landed. She was always seeking out new ways to channel her creativity into something that would add beauty to the world by celebrating culture,  advocating for individuality and encouraging others.
Preeti began taking textile design and entrepreneurship courses at Wharton Business School, and spent two years making a plan while working back-to-back shifts during COVID before officially launching Tilted Lotus in December 2022.
THE TILTED LOTUS PROMISE
EMPOWERING

Using texture, color andbold patterns to empower people with the confidence to express their individuality.

TIMELESS

Using sustainable fabrics to craft pieces that are both a timeless style statement and a tribute to responsible practices.

INTENTIONAL

Merging South Asian culture with contemporary fashion into expressive designs with luxe, breathable fabrics.

DIVERSE

Celebrating diversity by designing for all people regardless of age, gender, race or ethnicity.

INCLUSIVE

Celebrating diversity by designing for all people regardless of age, gender, race or ethnicity.

ETHICAL

Producing garments at a highly skilled, family owned factory in India to ensures fair pay and safe conditions for artisans.